Three Album Christmas Special 2012

Purchase Two CDs and get a 3rd CD FREE

Check Out »

We have 40 FREE Albums to Give Away!



Purchase both Deep Calls to Deep and O4eyes2C (includes a 30% discount on O4eyes2C)


| | | | |
| --- | --- | --- | --- |
| | | + | |
and we will include one of Peter Robertson's instrumental albums for FREE!
(ONLY while stocks last! This offer is only available to the first 40 people who order.)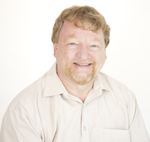 My guitarist friend Peter Robertson left behind some of his exquisite instrumental albums and told me I could do whatever I wanted with them. We usually only sell his product as a digital download. However while stocks last, you can get one of his instrumental CDs for free! These special copies we will give away free to the first 40 people who take advantage of our Christmas Special. - Ray
| | | |
| --- | --- | --- |
| | Three Album Christmas Special | |
To Purchase
Click Add to Cart. The 3 Album Special will be added to your shopping cart. Your order will be processed securely through 2CO. Please provide correct billing address and email to ensure proper processing. You may change or cancel your order at any time.
Order now!

Full retail $49 SAVE $20!

$28.96 Three Album Christmas Special

Add to Cart »
Deep Calls to Deep - Soaking Music for Contemplative Prayer and Worship
$14.98

Just Released!

Gentle soaking music. One hour of anointed, restful, healing music. A wonderful aid to nurture our desire for more of Him.

Would you like to sense more of His presence when you pray? Do you find it difficult to pray? Does your mind have a tendency to wander when you do?

Deep Calls to Deep – Soaking Music for Contemplative Prayer and Worship aptly meets this need. It helps to create spiritual hunger. Capturing the heart's longing for a more intimate encounter with the Spirit of the living God, this one hour session of anointed, restful, healing music is a wonderful aid to nurture our desire for more of Him. Alternating between brief moments of prayerful expressions of the heart and longer instrumental interludes, this album is an excellent aid for contemplative prayer. The music is not overly intrusive and can be considered as background music for whatever purpose the listener has in mind.
O4eyes2C CD/DVD - CHRISTMAS SPECIAL 30% DISCOUNT





$19.95 $13.98

Double the value - DVD plus Worship CD!

With the trademark touch of intimate worship, O4eyes2c captures our longing to know more deeply the love of our Creator. An inspiring artistic journey combining painting, music and spontaneous dance.




Beautifully presented - makes a great gift!
Watch the DVD preview.




Reviews:
"I found the whole creative experience intriguing yet extremely peaceful and relaxing. It made me feel at rest and sense the presence of God... Ray's best work yet." - Peter Robertson (Worship Ministries International)


"The whole message of the CD is the Father's love inside and out and addressing the whole idea of HOW GOOD GOD IS." - Susan McGregor, Japan



Instrumental Soaking CD - FREE
| | | | |
| --- | --- | --- | --- |
| $0.00 FREE! | This easy listening music features gentle acoustic guitar and piano, with laid-back melodies and the occassional soft sax. Let the music quieten you as you rest in a peaceful ambience. | | |
| | | |
| --- | --- | --- |
| | These albums will make great Christmas gifts! | |
| | | |
| --- | --- | --- |
| | Be one of the first 40 customers to order and receive your FREE bonus CD. | |
| | | |
| --- | --- | --- |
| | Take advantage of our early Christmas special NOW! | |

Backed by our No Risk Guarantee

Our no risk guarantee allows you to return
product to us within 30 days for a full refund.