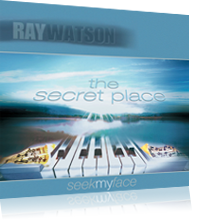 "Makes me want to touch the heart of God - to be real, release emotions that are otherwise held back. Thank you for daring to produce such an emotionally vulnerable album!"
- Nancy, USA
There's nothing more inviting than a room filled with the sound of beautiful worship - especially when that music also invites the Presence of the Holy Spirit Himself! More Info
To Purchase
Click Add to Cart on the item you wish to purchase. It will be added to your shopping cart. Your order will be processed securely through 2CO. Please provide correct billing address and email to ensure proper processing. You may change or cancel your order at any time.
If you are downloading, you must click on the final link to receive your downloads.








Download Album

$9.98
Download album mp3s with no shipping costs. Load to CD / iPod / mp3 player. Bonus lyrics / chord charts.
Preview
Add to Cart »

Buy Music Book

$14.00

Purchase the music book containing sheet music for all songs.
Preview
Add to Cart »

Download Sheet Music

$9.98
Download the sheet music in pdf format. Includes bonus chord charts, lyrics and midi.
Preview
Add to Cart »

Bulk Discount

$7.98

Buy a minimum of 3 of this cd for a discount of 50%
Add to Cart »

Download Sing Trax

$9.98
Download sing trax mp3s for 10 of the 11 original songs.
Preview
Add to Cart »


There's nothing more inviting than a room filled with the sound of beautiful worship - especially when that music also invites the Presence of the Holy Spirit Himself! The mood and atmosphere in a room is changed completely by the presence of God's Spirit. Your home can be an oasis of peace – a secret haven of rest far from the maddening crowd and the pressures of the outside world. We want this gentle, soothing music to bring peace to your home, and fill your heart with worship.
The songs of The Secret Place are not christian entertainment. They are songs of the heart and simple intimate expressions of spontaneous worship - passionate pleadings of a soul in pursuit of God. This album is not just a listening experience, it is a journey of worship with the songs becoming more intimate and spontaneous in nature. We encourage you to draw aside, and allow these prayerful, intimate songs to carry you into the secret place of His presence.
Ideal for homegroups, worship settings, dance groups, personal prayer times, or new songs for churches and ministries. The perfect gift for someone who loves to worship. Have you ever bought a cd but can't leave it playing because some songs really clash with the others in mood and style? We've worked hard to bring you 70 minutes of consistently intimate and anointed worship.

Review This Album
Submit Your Comments Or Review Below
Confrontingly Intimate With God
"Ray Watson has finally released his new album Secret Place. On this album Ray is confrontingly intimate with God with some serious prayer and petition to God. You can't just listen to this as background music. It will take you on a journey into the Holy Place and draw you to seek God's face." - Marty Kendall, Sharesong.org
Ray Watson is Committed to Slowing Us Down To Listen To God
"If you want to experience nature, you're not going to do it on a highway... and if you want to experience God, you're not going to do it by an occasional thought or a prayer said over dinner! Ray Watson is committed to slowing us down to listen to God, to spend time in his presence and to knowing His love for us as we take time to show our love to him! Be still and know..." - Michael Thomas
There Is A New Sound...
"It is very anointed...you have managed to capture something unique...so far ahead of its time.
There is a new sound that no one has ever heard ...it's the sound of heaven. There's a sound that mankind has never heard that our spirits crave for ...it's the sound that fills heaven. The songs that God is going to give you are going to be broadcast around the world because there are people that are waiting to hear ...the sound of heaven." - Prophecy for Ray Watson by Judy Gossett, Nov 1997
Customer Reviews
Name: ethan wamenju
E-mail: emenjus30@yahoo.com
Date posted: April 19, 2013 - 05:34 pm
Message: i feel blessed when i listen to your songs
---
Name: anthony adu borsah
E-mail: Private
Date posted: March 17, 2013 - 12:59 pm
Message: GOD BLEES YOU ALL.
---
Name: Anita
E-mail: tohimiowe@live.com
Date posted: February 18, 2013 - 08:48 pm
Message: This music is blessed music. So refreshing. This brings a peace and a quietness to one's soul.
Thanks so much for bringing such wonderful and peaceful music. May God contiunue to bless you.
---
Name: John Erlank
E-mail: donerlank@yahoo.com
Date posted: February 08, 2013 - 09:19 am
Message: This is anointed music from the Throne Room of God. The moment my wife and I heard it we knew the Holy Spirit had connected us. This is intimate worship we can relate to, that we longed for. It brings us into the presence of God.Glory to God!
---
Name: kobus
E-mail: kobuslce@yahoo.com.
Date posted: January 11, 2013 - 01:19 pm
Message: I like spontaneous music a lot - kobus
---
Name: Jacob mwita
E-mail: Private
Date posted: January 10, 2013 - 10:43 am
Message: the songs inspires,wonderful
---
Name: Mayette
E-mail: Private
Date posted: January 05, 2013 - 02:18 am
Message: Uplifting song
---
Name: Jillian G Clark
E-mail: Private
Date posted: February 10, 2013 - 11:01 pm
Message: One website had me answer questions for security purpose. One of the questions was "if you could move to,visit, or live anywhere in the world where would it be"? I chose Auckland because if I ever have the money I truly want to spend time in God's presence in your congregation. It makes me cry when I listen because it so touch's my heart. Thank you.
---
Name: mingjue
E-mail: Private
Date posted: October 05, 2012 - 11:16 am
Message: I love to listen gospel songs when I am in hopeless, it makes me powerful in spiritual again.
So I want to encourage all (brothers and sisters in God) to rebuild our spiritual with those songs when we are in weak.
---
Name: d d m
E-mail: Private
Date posted: October 03, 2012 - 11:54 am
Message: AWSOME,AWSOME,AWSOME!!!!!!!!!!!!!!!!!!!!!!!!!
---
Name: Blessing
E-mail: Private
Date posted: September 30, 2012 - 06:02 am
Message: God bless and continue to empower you with a special grace with a heart of worship to do what you guys are doing. There are no words the music is pure heaven. I love it beyond words and the music now dominates my time spent with the Lord daily. I listen to it every where i go. This is a blessing to those seeking to worship him in spirit and in truth.
---
Name: Freny
E-mail: Private
Date posted: September 20, 2012 - 10:19 am
Message: Beautiful song of God
---
Name: Pam Bradbury
E-mail: Private
Date posted: September 12, 2012 - 03:05 am
Message: "I will praise Your love forever" doesn't have an ending....the bar lines aren't there...so is there another page or ...is it open ...?
God Bless your ministry...I am just learning to play the piano and these songs are not to complicated...I can play and worship...this has been my hearts desire for a very long time...Your worship songs make it easy...God Bless you!
---
Name: melea tuivuna
E-mail: tuivunamelea@yahoo.com
Date posted: September 05, 2012 - 06:58 pm
Message: praise god with all your hearts
---
Name: rodan
E-mail: Private
Date posted: August 17, 2012 - 01:56 am
Message: The music makes me feel comfort ...
---
Name: NYAMACHE OKERO EDWIN
E-mail: edwin.nyamache@yahoo.com
Date posted: August 02, 2012 - 03:28 pm
Message: encouraging songs
---
Name: Jean payet
E-mail: payjean@hotmail.com
Date posted: July 26, 2012 - 10:31 am
Message: I am blessed to hear these worship songs, they are not fancy,they are sincere not exalting the worshiper but the One being worship.
I have been a worship leader for the past 30 years, I was at one point diaspointed with the songs coming out nowdays, keep the good work.All Praise to Him alone.

Jean
---
Name: francisca
E-mail: Private
Date posted: July 12, 2011 - 11:28 am
Message: they are all wonderful and heart touching
---
Name: joyce
E-mail: vanderwattjm@telkomsa.net
Date posted: July 12, 2011 - 06:19 am
Message: thank you
---
Name: joyce
E-mail: vanderwattjm@telkomsa.net
Date posted: July 12, 2011 - 06:17 am
Message: what a lovely way yo be able to worship mt Lord and saviour
---