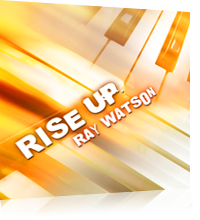 "Lifts the spirit and sends one straight into the throne room."
- Edmund & Mary Airey, Bermuda
Contemporary gospel music. A catchy opening pop-ballad Only Your Love kick-starts an upbeat joyful album which cruises through several praise numbers with rich "big brass" orchestration, before landing into some softer material featuring salvation themes and closing worship.
To Purchase
Click Add to Cart on the item you wish to purchase. It will be added to your shopping cart. Your order will be processed securely through 2CO. Please provide correct billing address and email to ensure proper processing. You may change or cancel your order at any time.
If you are downloading, you must click on the final link to receive your downloads.
Listen
Purchase

Buy CD $12.98
Purchase the CD and have it shipped to your address.

Download Album $9.98
Download album mp3s with no shipping costs. Burn mp3s to CD, or load to iPod / mp3 player. Downloads will be made immediately available upon purchase. Preview

3 Album Special $20.00
Download this album along with Highways to Zion and Throne of Love for a 30% discount. Preview
Album Reviews
Review This Album
Submit Your Comments Or Review Below
Customer Reviews
Name: Mattie
E-mail: thesurfswim@fairfaxmedia.com.au
Date posted: September 11, 2012 - 08:06 am
Message: I'm impressed! You've managed the almost imopssible.
---